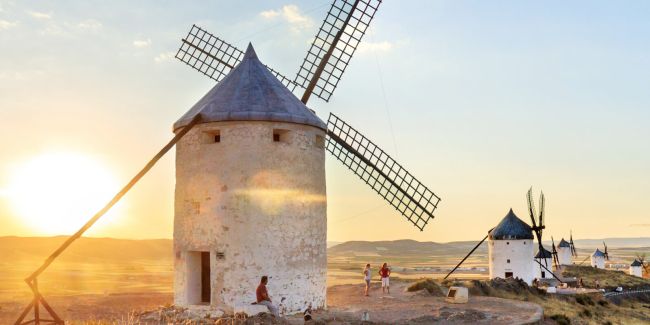 Spain
How do you feel about finding a summer job in Spain?
Many people love the idea of coming over to Spain just for the holiday season and living in Spain for the summer while working to pay for their living. Spain, with 505,940 km2 and a population of more than 47 million, is the third European country in surface, the fourth in population, and its economy is the fourth-largest. Spain is one of the most popular tourist destinations in the world and so there is a real need for short-term workers just for the summer months of June, July, August and to a lesser degree September, so that it may represent a summer opportunity for you, although in some regions the high season lasts the whole year!
Spain leads the world in tourism. Since 2015 it has placed first on the World Economic Forum (WEF) podium, which awards the most competitive countries in the tourism industry from among 140 economies. The number of foreign tourist arrivals in Spain surged 355% year-on-year to 2.95 million in December of 2021, amid the ongoing recovery in the tourism sector helped by the launch of a digital COVID-19 certificate and the global vaccination drive.
Spain has broken the record in number of visitors for years in a row, a trend only interrupted by tje Covid-19, but that is recovering in the last two years: thanks to the more than 83 million tourists arriving in Spain, every year it is recognized as the second most visited country in the world, after France. Next in the rank are the United States and China. Such success is due especially to its rich cultural and natural attractions, but also to its exceptional infrastructures, the quality of its transportation and hotel density.
For that, the tourism industry is an important engine of the Spanish economy and employment, amounting a 8% of its GDP, whereas 12% of the Spanish labour force is directly or indirectly rlated to tourism.
Catalonia, the Canary Islands, the Balearic Islands, Andalusia and the Community of Valencia are the Spanish regions that welcome the most tourists, although of course Madrid, the capital and Barcelona are also tyipcal destination points for tourists from all over the world. Tourism employment increased ni 2022 by almost 20 points compared to 2020, reflecting the business commitment to the incorporation of personnel to recover normality and the relevance of the furlough scheme to make it possible.
Within the 2.4 million jobs that tourism represents, the most demanded occupational profiles are:
Tourist entertainers
Sports instructors / various activities
Receptionists, bell attendants
Hotel and restaurant staff (waiters with languages)
Chefs, cooks, kitchen assistants
Housekeeping and cleaning staff
Maintenance and customer service in resorts and campsites
Lifeguards
Beauticians, spa therapists
Hot jobs:
You can check the EURES vacancies we have in Spain, in our EURES Spain website:
Empleo en España | Servicio Público de Empleo Estatal (sepe.es)