Tide Buss AS

Organisation type:
Company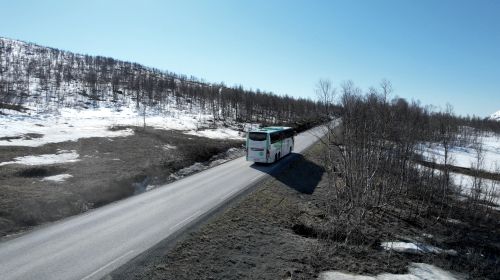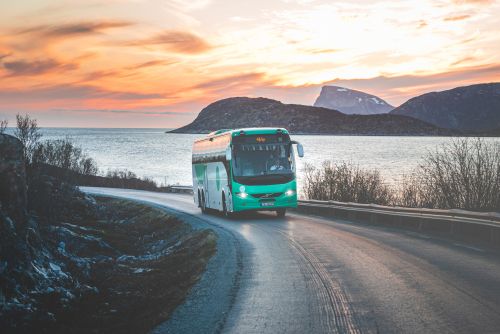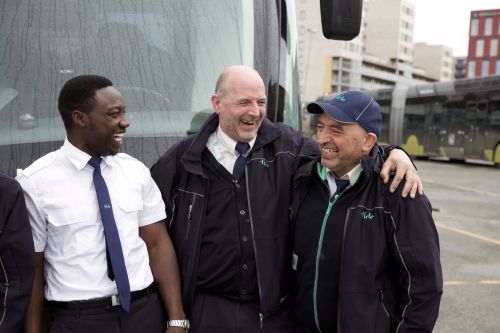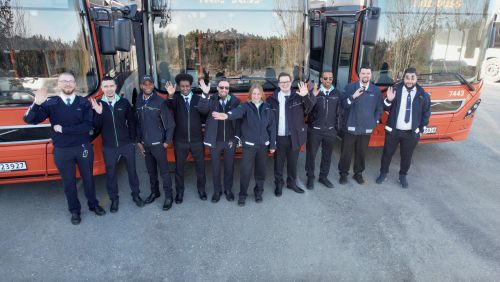 Do you like rugged landscapes, deep valleys and high mountains? Are you tempted to drive a bus in Norwegian nature? We need good bus drivers for our departments in Norway!
What Tide can offer:
 Work schedule arranged on a rotational basis, which provides predictability

Possibility to work as a driver in the period May-September during high season - see more information in our job advertisements

5 weeks of holiday per year. Increases to 6 weeks from the age of 60.
One earns 12% holiday pay of income.  This will be paid out as salary during holiday withdrawal. (14,3% over 60 years of age).
Possibility of earning flexitime/free time
Good pension scheme: The company pays 5%, of which the employee pays 2% by gross salary deduction
Good insurance in the event of an employee's death, work- or leisure accident – The company will pay the entire premium
Occupational health services
Correct pay at correct time: We pay wages according to the tariff, and we follow the bus industry agreement (BBA)
We have a bus fleet with many new buses, several of which are electric
Free uniform
Free travel arrangement with bus (including light rail in Bergen). Also applies to spouse/cohabitant and children under the age of 18
Many nice colleagues, and managers who lead with respect!

Our values ​​are SMART: Stolt (proud), miljøbevisst (environmentally conscious), ansvar (responsibility), respekt (respect), trivsel (well-being).
Are you a bus driver? Call us today for a chat. Our recruiter will answer your questions regarding work in Norway, accomodation, payroll and everyday life as a bus driver. Marit is available for a call today: +47 95756566 or you can contact us at jobb@tide.no.
---
Tide AS is the second largest bus company in Norway. Our main office is in Bergen. We operate bus routes in the counties of Hordaland, Rogaland, Vestfold, Sogn og Fjordane, Trøndelag, Troms and Møre og Romsdal. On an every day basis we transport 240 000 passengers. Our current contract portfolio includes 72 million travelers. Our vision is to every day create good travel experiences.
Tide Buss er Norges nest største busselskap og blant de største bussaktørene i Danmark. Tide kjører buss på offentlige kontrakter i 6 fylker, og driver kommersiell virksomhet innen turbusser, ekspressruter og flybuss over hele landet. Totalt har Tide ca. 4500 fantastiske medarbeidere, 2.150 busser og en årlig omsetning på over 3 milliarder kroner. Hovedkontoret ligger i Bergen. Vår visjon er å levere gode reiseopplevelser, og hver eneste dag gjennomfører vi mer enn 14.000 bussreiser.
I Tide er vi stolte over å være en viktig samfunnsaktør i våre reisendes hverdag. Vi tilbyr bærekraftige kollektivløsninger, og som et fremtidsrettet transportselskap er vi en sentral aktør når nye og mer miljøvennlige teknologier implementeres innen vår næring.
Hot jobs
https://candidate.hr-manager.net/Vacancies/List.aspx?customer=tide&departmentid=18957&_ga=2.207844178.119150025.1616655515-1227335217.1579246808