Tekniq Oy

Organisation type:
Company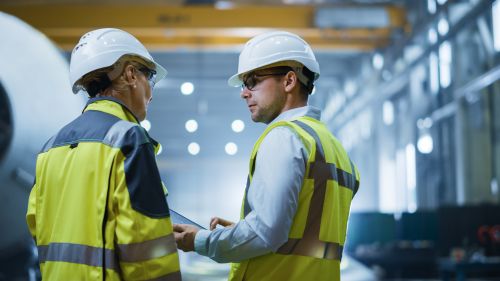 Tekniq – Working for sustainable societies
Tekniq Oy is a private consulting, recruiting, and resource management company with highly qualified experts in the house. Our Company has a solid history of working with different cultures in different locations all around the world. We are able to recruit highly skilled personnel through our wide network and international contacts thus constantly expanding our permanently employed work force. Our personnel consist of multicultural, international, and often local employees. 
Our mission is to serve our customers and to assist them in reaching their goals with the help of our skilled and motivated employees.
Furthermore, we work closely with our customers to understand their way of working and identify optimized solutions for their needs. This way, we are able to react and proactively support our customers with common goals to ensure successful projects.
We have Technicians and Engineers from different technical disciplines as permanent Employees:
HSE Managers and Officers
Mechanical, Electrical and Civil Engineers
Site and Project Managers
Commissioning personnel
Naval Architect and Steel Structure Engineers
Quality Auditors and Inspectors
Welding Inspectors IWI-C
Technical Consultants and with specialties in different segments.
Documentation Engineers
Planning and Scheduling Engineers
Highly Experienced Managers capable of running projects etc.
Thanks to our skilled and competent team, we have enjoyed working on many industrial and Marine projects. These projects include Consultancy, Manufacturing Process Inspections, Supply Chain Appraisals and Validations, different kind of Installation supervision, Commissioning and Structural engineering.
In addition to these, the company is qualified for inspection works. Tekniq Team is able to complete projects from kick off to hand over by precise documentation, reporting and communication.
We are continually looking for electrical, mechanical and automation engineers for our customers´ projects all over the world. Welcome to join our international and skilled Tekniq team! For more information, visit our website https://www.tekniq.fi and send an application.
Hot jobs
Automation and Instrumentation Service Engineers
Electrical Engineers
Mechanical Engineers
Pulp & Paper Professionals
Boiler Commissioning Engineers