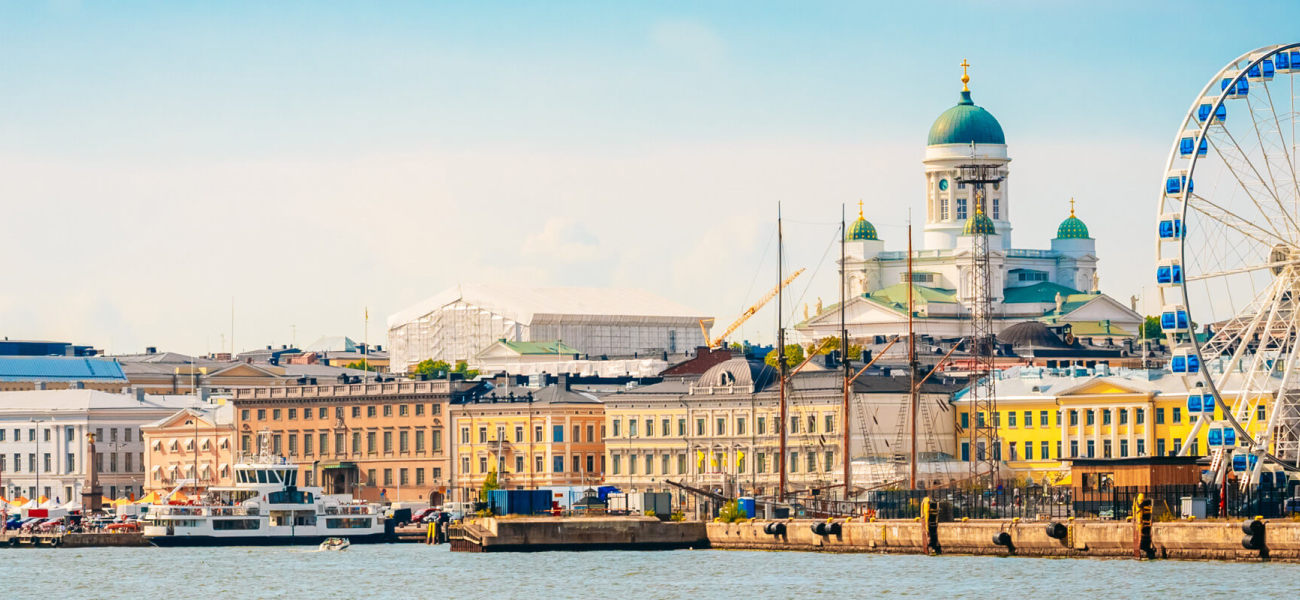 Finland
You can find some practical info about living and working in Finland as well as finding and applying for a job:
Finnish industry: constantly adapting to a changing world
Business outlooks are improving, now driven by services
Technology creates jobs
Finland is the ICT innovation leader in a world going digital. Read how we are changing the world with our digital skills.
Where are the available jobs?
To find job opportunities, have a look at the following links:
To find out more about jobs in Finland have a chat with Finland  at chat with exhibitors during the event day. 
Hot jobs:
Finland (2021 / II)
TOP 15 DEMAND FOR LABOUR FORCE
  Nursing Associate Professionals - (3221)
  Health Care Assistants - (5321)
  Social Work and Counselling Professionals - (2635)
  Generalist Medical Practitioners - (2211)
  Specialist Medical Practitioners - (2212)
  Early Childhood Educators - (2342)
  Audiologists and Speech Therapists - (2266)
  Special Needs Teachers - (2352)
  Home-based Personal Care Workers - (5322)
  Cleaners and Helpers in Offices, Hotels and Ot... - (9112)
  Nursing Professionals - (2221)
  Welders and Flame Cutters - (7212)
  Contact Centre Salespersons - (5244)
Short overview of the labour market:
The population of Finland is approximately 5.5 million. The size of the country's working age population will decrease in the years to come due to an increasing rate of retirement. At the same time, the number of immigrants is growing and people are staying at work longer. In 2018, the workforce consisted of just under 2.5 million workers. The average number of people unemployed in 2018 was approximately 200 000 and the unemployment rate was around 7.5%.
Today, most employed persons in Finland work in the service sector. The sectors employing the largest number of people are commerce, transport, hotel and catering services, education, health and social services and other services. Employment in the service industry is furthermore set to increase in the future.
Some of the biggest employers in Finland are Posti Group Oy, providing postal and courier services, the OP Group (banking and insurance) and ISS palvelut Oy, providing services for properties and office spaces. The biggest number of recent new employment opportunities have been in small and medium-sized enterprises. In Finland, the public sector is also a big employer. For example, the city of Helsinki is the largest single employer in Finland. It offers employment in the sectors of education, social and healthcare services, transport and maintenance.
Employers' requirements regarding the staff they employ vary greatly according to the job. The absence of suitable employees in Finland is often due to jobseekers' inadequate training or lack of relevant work experience or specialist skills.
Covid-19 situation changes daily. Below you will find links to information on how to travel, what is possible, as well as, what are the restrictions concerning travel to and from Finland.
Finnish Institute for Health and Welfare:
Coronavirus COVID-19 latest updates
Ministry of Foreign Affairs in Finland:
Q&A about travelling and Coronavirus
Finnish Border guard:
Guidelines for border traffic during pandemic
Ministery of Economic Affairs and Employment in Finland: