Public Dental Service in Västernorrland Sweden

Organisation type:
Company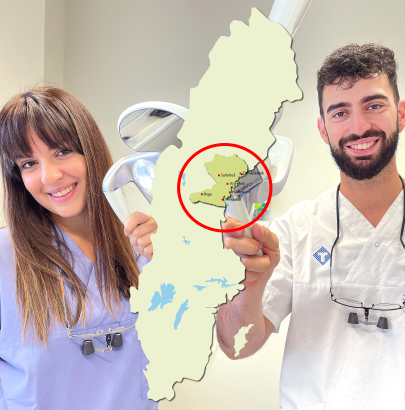 The Public Dental Service in Västernorrland Sweden (Folktandvården) consists of 14 clinics within general dentistry as well as nine clinics with all different odontological specialties. We provide dental hospital care and we have our own prosthetic laboratory.
Meet Irina Villandiega Perez from Spain, and who now lives and works in Västernorrland. She will tell you more about a normal day at Folktandvården Västernorrland.
Do you want to learn more about our benefits concerning Swedish education? Take a look at our video with both teachers and students: 
Meet the dentists Lazaros Mavroudis and Katerina Mastora from Greece, and learn more about moving to Sweden and Västernorrland. What is the most important ting to do when you are coming here to work? 
Hot jobs
Welcome with your notice of interest! Right now we are looking for both general and specialist dentists and dental hygienists.  
For more information, please contact Helena Johansson, HR consultant  
Email address: helena.johansson5@rvn.se  
Phone number: +4660-18 11 37