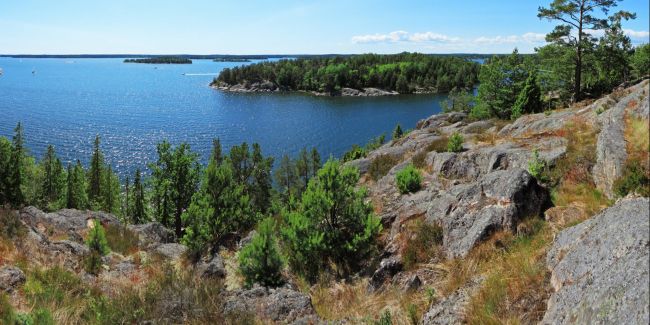 Sweden
WELCOME TO ARBETSFÖRMEDLINGEN EURES!   
Arbetsförmedlingen – Swedish Employment Services is a part of the European Employment Services network – EURES. Our national Eures Team focus on several sectors with a high demand for skilled personnel all over the country.
Take the opportunity to chat with us during the day, read the adverts and show your interest.
If you have questions later please use the e-mail below for further information about your field of interest.
Welcome to Sweden!
There is a high demand in the following sectors: 
Veterinarians (an updated version will be available shortly) – Check out our advert and show your interest!
Licensed veterinarians with experience
Ask questions: vets@arbetsformedlingen.se
Hot Jobs - AniCura Kumla, Hot Jobs - Nordvärmlands smådjurspraktik
Engineers – Check out our advert and show your interest!
Automotive, Chemistry, Electronic, Energy, Maintenance, Mechanic, Mining  
Ask questions: industri@arbetsformedlingen.se
Education 
Certified Elementary School Teachers with a university degree
Ask Questions: teachers@arbetsformedlingen.se
Health Sector – Check out our adverts and show your interest!
If you are a registered NURSE
If you are a registered DENTIST
If you are a registered DOCTOR
Ask questions: health@arbetsformedlingen.se
Hospitality – Check out our advert and show your interest!
Chefs and Sous chefs
Ask Questions: chefs@arbetsformedlingen.se
ICT – Check out our advert and show your interest!
Software developer with experience
Ask questions: eurestech@arbetsformedlingen.se
Also check out  Sweden's leading ICT environments in collaboration
Where are the available jobs?
The continued demand for labour means that the shortage of skilled labour will continue to be great in certain sectors. The most widespread recruitment problems – and thus good or very good chances for jobseekers to find work – are expected to occur in the areas of educational work, healthcare, technical work, the construction industry and IT. In these occupational areas there are generally good opportunities for work over a period of both one and five years.
In occupations at tertiary education level there is little competition for jobs as nurses with basic or specialist qualifications, engineers, graduate engineers, qualified IT staff, doctors, secretaries (social work), teachers and pre-school teachers, amongst others. In the longer term, population growth and demographic make-up, with more younger and older people, will create continued strong demand for labour. Digitalisation is also driving demand for labour in several areas. In occupations at upper-secondary-education level there is little competition for jobs in most of the building trades, and as cooks, motor vehicle mechanics and vehicle repairers, assistant nurses and lorry drivers, amongst others.
For many of the professions basic Swedish is required.
NB If you are a citizen outside of EU/EEA you need a work permit in Sweden in order to work here. The Swedish Migration Agency handles all questions about work permits and residence permits.
Short overview of the labour market:
Sweden has just over 10 million inhabitants and the population is expected to increase by around 1% per annum over the next few years and estimated to exceed 11 million in 2026. The number of people in the workforce has risen considerably in recent years and is expected to continue increasing in the next few years. In 2019, unemployment amongst 15-74 year-olds was on average 6.7%. In 2020-2021 unemployment is expected to rise in connection with weakened economic climate.
In 2019, the number of people in employment (15-74 year-olds) on the Swedish labour market increased by 34 000, corresponding to 0.7%. Employment increased in both the private and the public services sector and in the construction sector, whilst it fell slightly in industry. In 2020 and 2021, employment is expected to continue to grow, but very slightly. Sweden has among the highest employment rates of all EU countries and the employment rate is expected to decline marginally over the next few years.
The number of vacancies notified to the Swedish Public Employment Service is at a relatively high level, which is an indication that many employers still have significant recruitment needs despite the economic downturn. Knowledge requirements are high on the Swedish labour market and have increased over time. For applicants without any form of upper-secondary education, the chances of finding a job are poor. There is a strong, long-term upward trend in employment in occupations at tertiary education level. In the next few years, there are also expected to be additional jobs in occupations at secondary education level. Competition for certain jobs at this level will continue to be tough, as jobseekers with tertiary education are also applying for these jobs.
Demand for labour is expected to remain high. This will lead to a gradually declining supply of skilled labour in an increasing number of occupations. The output from the educational system will not meet the overall demand for labour. New jobs will arise in occupations at upper-secondary school level, but also in occupations that require tertiary education. As a minimum, recruiters usually require job applicants to have completed upper-secondary school education. There are very few jobs on the Swedish labour market that require only very low or no formal education.
Text last edited on: 03/2023