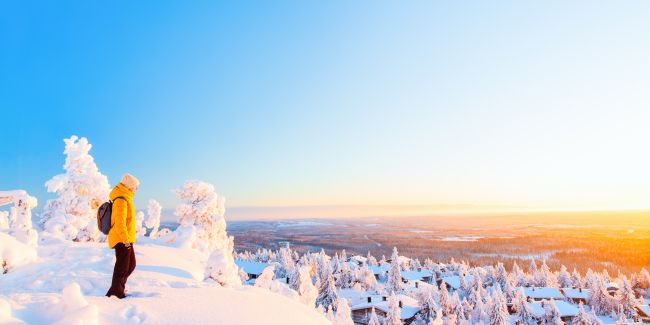 Event date:
09 November 2023
Event type:
Online, Recruitment event
Registration status:
Open
Welcome to SWEDISH DAY 2023 and sessions on 9th of November 13.00-16.30 (CET)
Swedish employers are experiencing a huge demand of skilled talents.
We will offer you Pre-sessions to prepare you to get the best out of Swedish Day. On the event day you can attend Sessions and be able to meet the employers live, listen to their presentations and ask your questions.
Sectors
Are you a professional within the following sectors there will be several possibilities to find work through this recruitment event.
Education (Primary School Teachers & Preschool Teachers)
Animal care (Newly graduated & experienced Veterinarians)
Health specialists (Doctors, Nurses, Dentists and Physiotherapists)
Engineering (Functional Safety Engineer, Embedded Software Engineer, Industry Sector Manager, App Developer, Senior Electronic Developer, Senior Software Developer, Group Manager Logistics: Strategy, Projects, and Process Improvements, Product Design Engineer - Hydraulic Drive Units)
Hospitality (Chefs, Bakers, Pastry Chefs and Waiters/Waitresses)
Academic careers (PhD, Fellowships and others)
Skilled Labour Professionals (Game Designers, Sanitation and Recycling Workers, Construction Workers, Machine- and Process Operators, Welders and Gas Cutters, Sheet Metal Workers, Industrial Painters, Forestry Machine Operators, Electricians, Drivers and others)
Pre-sessions
We want to help you find the right employer and the right job offer in Sweden. Therefor we will offer you registered as Job seeker Pre-sessions each week starting in October.
In these Pre-sessions we will tell you more about participating employers and their job-offers. We will also provide you with useful information about living and working conditions in Sweden.
We strongly recommend you too participate in these Pre-sessions if you want to improve your chances to get the job you want in Sweden.
Swedish Day 2023, 9th of November 13.00-16.30 CET
During the event-day we will offer you group Sessions with participating employers. At these Sessions you will be able to meet, interact and listen to what the employers have to offer.
Our team of Eures-Advisers will also broadcast live telling you more about living and working conditions in Sweden. During this broadcast you will also be able to ask us questions by using the chat tool. 
More about this event
EURES Sweden Arbetsförmedlingen is arranging this online recruitment event to provide you with the chance to take your career to the next level or to challenge yourself to a new career path!
Start exploring how you can take your personal and work life in a new, positive direction. Join the event, register, submit your application, talk with employers, have an interview and get a job.
Please apply for posted jobs in advance!
We advise you to apply for published job vacancies. Please make sure the job is genuinely interesting to you and you match the requirements listed in the advertisement.
Don't miss this opportunity to find out how you can become a part of our family. 
Please find more details in the "Additional information".