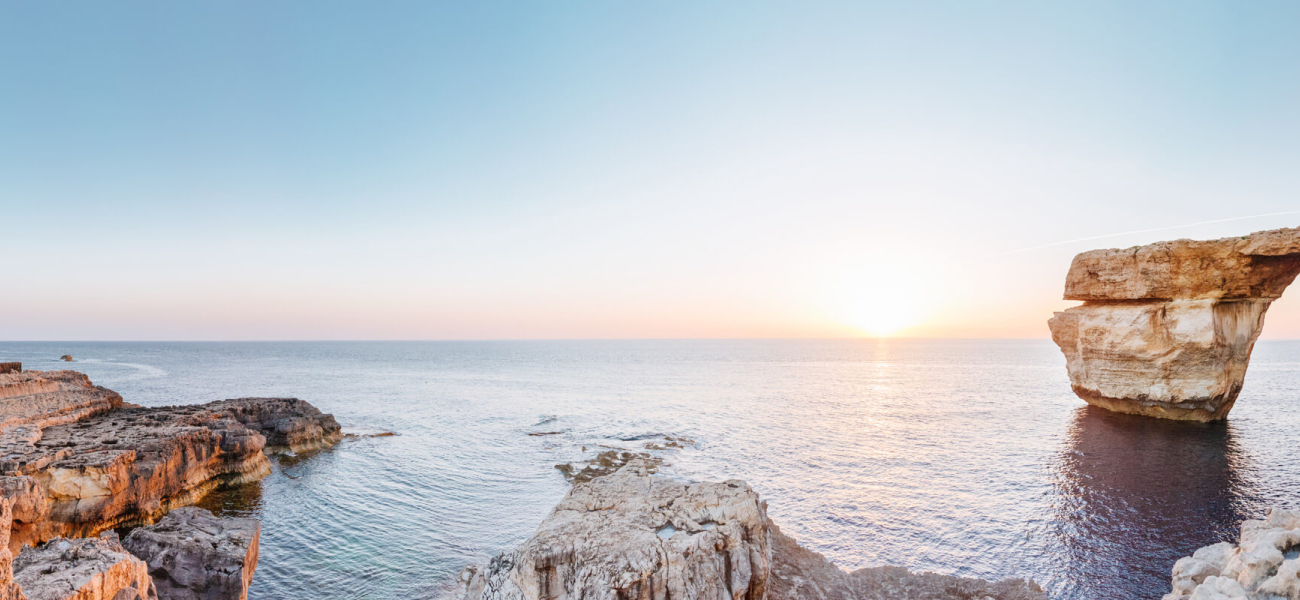 Malta
Malta is an archipelago in the central Mediterranean between Sicily and the North African coast. It's a nation known for historic sites related to a succession of rulers including the Romans, Moors, Knights of Saint John, French and British. It has numerous fortresses, megalithic temples and the Ħal Saflieni Hypogeum, a subterranean complex of halls and burial chambers dating to circa 4000 B.C
The Covid19 situation is changing everyday in Malta. For more information related to Covid19 and travelling to Malta please visit this link: https://deputyprimeminister.gov.mt/en/health-promotion/covid-19/Pages/travel.aspx
Text last edited on: 03/2022
Where are the available jobs?
Applying for Jobs in Malta
Jobseekers who have not yet arrived in Malta should contact the Malta EURES office, which can offer personalised guidance on how and where to look for work.
If a person is looking for a job and has arrived in Malta, they can register with the Maltese Public Employment Service, Jobsplus, via the website (www.jobsplus.gov.mt) or at one of the Jobcentres (several locations which can be found on the Jobsplus website). Jobsplus hosts the EURES services as well. Alternatively, they can access job opportunities through the Jobsplus website homepage or the EURES homepage. This website contains an online database of vacancies, which can be searched by industry, type of job and region. There is also a CV search facility which employers may use to search for jobseekers. When a person registers with Jobsplus as unemployed, he/she is given personalised assistance in the form of an Employment Adviser.
Job vacancies are also advertised in trade magazines and local newspapers. A number of private employment agencies are also available, and a list of vacancies can be downloaded from the Links section of the Jobsplus website.
Text last edited on: 03/2022
Where are the available workers?
Working in Malta
We are looking for workers to fill in vacancies in almost all sectors in Malta. All job applications must contain a curriculum vitae (CV) written in English and a covering letter, copies of certificates and references. Job applications should be typed.
The curriculum vitae is usually no longer than two pages. The standard European curriculum vitae format (Europass) is recommended. This can be downloaded from www.europass.cedefop.europa.eu.  Simplicity, conciseness and precision are recommended. The CV should include the following: personal details, education, knowledge of languages, computer skills, in particular skills, professional experience and information about hobbies.
Application letters/emails are usually concise and no longer than a few paragraphs. The letter is a vital tool to give the employer information about career prospects, educational background, professional experience and availability. Express interest in the vacancy and use the accompanying covering letter to convince the potential interviewer that you are qualified to fill the vacancy.
 Some employers provide their own application forms to be filled in by applicants. Certain forms are standard, while others ask more about previous work experience and use more unstructured (open-ended) questions. After viewing the CV, the employer can either rank the candidates on a shortlist or call applicants for an interview. In some cases, a medical examination may be required prior to employment. A medical certificate is issued by a recognised medical professional declaring whether a candidate meets the standard required and whether or not they are fit for the specified job.
Text last edited on: 03/2022
Short overview of the labour market:
Labour Force Survey: Q3/2021 
During the third quarter of 2021, the Labour Force Survey estimates that total number of persons in employment was 268,987, 3.6 per cent higher when compared to the previous year. 
Labour Status
Labour Force Survey estimates indicated that, during the third quarter, total employment stood at 268,987 accounting for 60.7 per cent of the population aged 15 and over. Unemployed persons stood at 9,897 (2.2 per cent) while inactive persons totalled 163,938 (37.0 per cent) (Table 1). The activity rate for the quarter under review was estimated at 78.0 per cent with the highest rate recorded among persons aged 25 to 54 (88.3 per cent) (Table 2).
The Employed Population
On average, out of every 100 persons aged between 15 and 64 years, 75 were employed. The male employment rate for this age bracket was 83.0 per cent while that for females stood at 66.2 per cent (Table 4). The largest share of employed persons was recorded among persons aged between 25 and 34 years, for both males and females (Chart 1)
Source: Labour Force Survey – https://nso.gov.mt/en/News_Releases/Documents/2021/12/News2021_232.pdf
Text last edited on: 03/2022