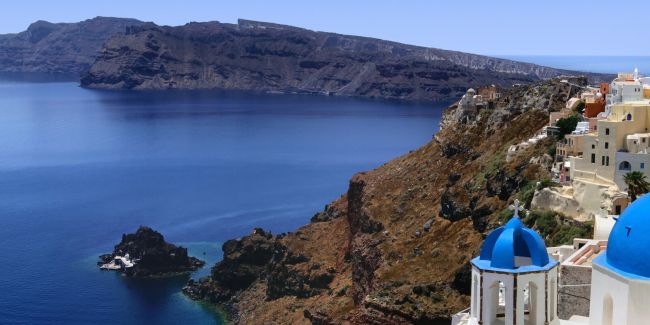 Greece
Greece is the south - eastern border of EE, a country with a mild climate, a wide coastline, innumerable picturesque islands and a rich historical and archaeological heritage with worldwide recognition.
With more than 16,000 kilometers of coastline, more than 6,000 islands and islets, and a well-established tourism industry, Greece presents a prime investment opportunity in the Tourism sector. The country is one of the top global tourism destinations for sun and beach holidays and  provides attractive propositions for year-round themed holidays. 
Greece handled exceptionally well the coronavirus crisis and follows steadily the path of progress, boasting for the challenges it can offer to jobseekers and potential entrepreneurs from abroad, as well as a qualified national workforce that would be able to thrive both in and out of the national borders. The key words are: hospitality, hard work and passion for innovation.
Country information (EURES portal)
Hot jobs:
Most recent hard to fill vacancies in the tourism sector:
Spa Therapist
Spa Promoters
Spa Manager
Waiter/Waitress

Guest Relations Agent

Bartender
Cooks
Chefs
Maid
Front Office Reception
Night Editor