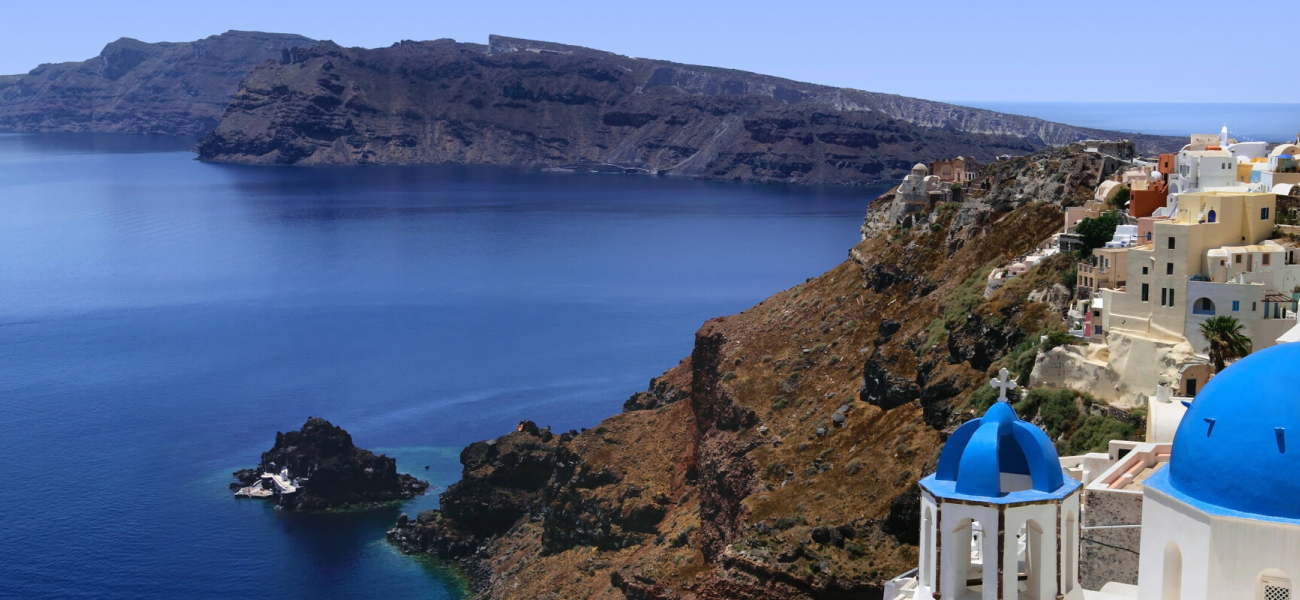 Greece
Greece is the south - eastern border of EE, a country with a mild climate, a wide coastline, innumerable picturesque islands and a rich historical and archaeological heritage with worldwide recognition. Greece handled exceptionally well the coronavirus crisis and follows steadily the path of progress, boasting for the challenges it can offer to jobseekers and potential entrepreneurs from abroad, as well as a qualified national workforce that would be able to thrive both in and out of the national borders. The key words are: hospitality, hard work and passion for innovation.
Official Guide about Living and Working conditions in Greece
Country information (EURES portal)
Where are the available jobs?
According to national registered vacancies data, the most employed professions are those in wholesale and retail trade, provision of services (especially customer service and technical support) and professionals. 
Tourism sector usually provides the labour market with vacancies during the summer, although during the last years there is an effort to expand the tourist period throughout the year, especially by supporting alternative types of tourism (religious, cultural, medical tourism and agrotourism as well). For the time being, the majority of the employers of this sector are keeping a wait-and-see attitude, gathering in the meanwhile cv's especially in the provision of services (receptionists, waiters, guest relations officers, a.s.o.). It is important to mention that job vacancies dealing with processing, transport and storage (logistics) and professional, scientific and technical activities were experiencing growth before the outbreak of the pandemic and are expected to maintain, as far as possible, this positive course.
Text last edited on: 05/2021
Hot jobs:
Most recent hard to fill vacancies:
Call center operators (foreign language speaking)
Door to door salesmen
Mechanical machinery assemblers
Pulp and papermaking plant operators
Welders and flame cutters
Where are the available workers?
The outbreak of the corona virus pandemic is expected to have a significant impact on the labour market, but its exact extent cannot be assessed for the time being, keeping in mind that the upcoming turbulences will affect the labour market and the economic indicators and rates on a global basis. It is important to note that the economic and employment rates have not been affected as seriously as expected so far, thanks to the financial measures taken in favour of the professional categories who were mostly influenced.
During 3Q 2020, most unemployed by profession have been clerks in services, sales and offices, unskilled workers, crafters and technicians. Most unemployed by sector have been those employed in accommodation and catering, commerce, industry and fincancial services.
Text last edited on: 05/2021
Short overview of the labour market:
Based on revised figures, the gross domestic product (GDP) increased by 2,7 % in the last quarter of 2020 in comparison with the previous quarter, but decreased by 7,9 % in comparison to the relevant quarter of the previous year due to the pandemic. In 3Q 2020, there were about 4 000 000 in employment, and the number of job-seekers was about 756 000. The unemployment rate stood at 16,2% compared to 16,4% in the previous quarter. In contrast with other EU countries, most employment is full time despite the statutory introduction of flexible forms of employment. Part-time workers account for 8.2% of total employment. The percentage of salaried employees, which is estimated at 68.6 %, is still lower than the EU average.
According to the 2011 census, the population of Greece is approximately 10.8 million. According to recent ELSTAT figures, there are 422 000 foreign citizens residing legally in Greece, 65% of whom are believed to be economically active. Furthermore, during the last few years Greece has been particularly hard hit by the refugee crisis due to its geographical situation on the route most frequently used by refugees. This places a heavy burden on the Greek economy and adversely affects tourism on the Greek islands. According to press reports, more than 4 million migrants entered Greece illegally during the peak years of the refuge crisis, although most of them quickly moved on to other EU countries. Immigration legislation, as codified by Law 4251/2014, lays down the conditions for employing foreign workers lawfully and protects their employment and insurance rights. The objective is to integrate migrants into the labour force smoothly on the basis of lawful employment and to open up positive prospects both for them and for the Greek economy, and Greek society in general.
Labour mobility in Greece is limited compared to other European countries. This is due to the exceptionally high rate of home ownership (80%) and to social and cultural factors in which immediate and wider family connections play an important role and constitute an informal but exceptionally strong network of social protection. It is also due to the fact that the unemployment rate is higher among foreigners living in Greece than among Greek nationals. Ηowever, the foreign nationals are economically active at a higher rate, in comparison to Greek nationals. Most businesses (over 80%) are small in terms of turnover (up to EUR 150 000). The figure for the average number of jobs provided per business also points to the predominance of small businesses: over 85% of businesses have no more than five employees.
Text last edited on: 05/2021