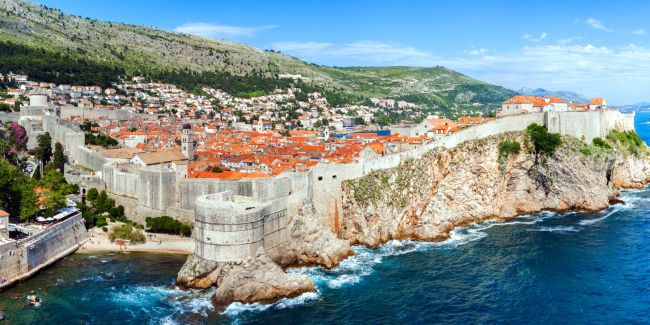 Croatia
Croatia is a small country with a rich history. Charming historical towns, beautiful mountains, dramatic landscapes, blue Adriatic Sea, amazing waterfalls and wonderful national parks have made Croatia recognizable for its natural beauty. The pleasant and high quality of life and low rates of crime ensure that Croatia is a perfect place to live and work in.
Where are the available jobs?
Labour shortages at national level in following sectors and professions:
Construction, manufacturing and  processing industries: bricklayer, carpenter, welder, installer of building elements, construction machinery operator, stonemason, crane handler, pipeline fitter, painter, roofer, plumber, electrical installer, heating and air conditioning installer, waterproofer, fitter of metal structures, ceramic tile depositor, isolater, locksmith, electromonter, maintenance electrician
Transport:  the driver of the truck, the driver of the truck with the trailer, the car mechanic
Hospitality sector: national chef, butcher, baker, pastry chef
Healthcare and social services: doctors of medicine, nurses, experienced medical technicians;
Aministration and IT services: programmer, UI designer, system administrator.
Hot jobs:
Top 10 of the most required occupations in Croatia
1.    Waiters    (ISCO 5131)
2.    Cleaners and helpers in offices, hotels and other establishments    (ISCO 9112)
3.    Cooks    (ISCO 5120)
4.    Travel consultants and clerks    (ISCO 4221)
5.    Print finishing and binding workers    (ISCO 7323)
6.    Travel guides    (ISCO 5113)
7.    Fitness and recreation instructors and program leaders    (ISCO 3423)
8.    Toolmakers and related workers    (ISCO 7222)
9.    Receptionists (general)    (ISCO 4226)
10.  Telephone switchboard operators    (ISCO 4223)
Where are the available workers?
At the national level, occupations with a high unemployment rate are the following:
photographer
economist, business secretary, administrative clerk
graphic technician
environmental technician
fashion technician
hotel and tourism technician
Short overview of the labour market:
Croatia is a medium-sized European country, geographically located at the crossing from Central to Southeast Europe.
According to the 2021 census, Croatia had 3,888,529 inhabitants.
Based on the labour force survey, it is estimated that in the third quarter of 2021 the number of working age inhabitants (aged 15 and over) was 3,508,000 and the number of employees was 1,705,000.
The unemployment rate in the first quarter of 2022 was 7.5%.
In 2021, there was a strong economic recovery following the pandemic crisis and Croatia was among the EU countries with the strongest GDP growth at the end of 2021. Real GDP growth is estimated to have been around 4.1 % in 2022.
The average net salary paid in 2021 was HRK 7,129 (EUR 938), while in March 2022 it increased to HRK 7,607 (EUR 1,009.84).
The needs of the labour market in Croatia are analyzed by the Croatian Employment Service. The labour market is characterised by a shortage of workers in some professions, partly due to emigration to other Member States of the European Union.
Croatia is divided into four NUTS regions: Pannonian Croatia, Adriatic Croatia, The City of Zagreb and Northern Croatia.