SantaPark Arctic World

Organisation type:
Company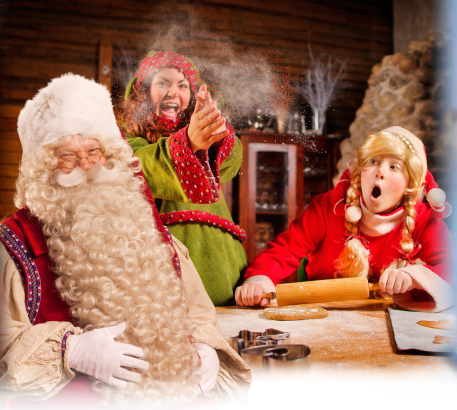 SantaPark Arctic World is a family-owned company led by entrepreneur couple Ilkka Länkinen and Katja Ikäheimo-Länkinen. Since 1997, we have provided lifetime experiences with uncompromising professionalism and attention to detail. Located in Rovaniemi, the official hometown of Santa Claus, the values of Christmas are the core of the company vision. Together with our dedicated, creative and skilled team, we want to bring a bit of magic to everyone's lives.
The leading Christmas experience provider of Finnish Lapland is now looking for seasonal staff for winter 2022-2023. Join our international team for an unforgettable working experience in Santa Claus' hometown of Rovaniemi, Finland.
Every holiday season, families from all over the world travel to Rovaniemi to meet the one and only official Santa Claus of Finland. Even though Santa is often seen as the star of the show, he wouldn't be able to do what he does without the help of his trusted elves, since they are the ones who truly bring the Christmas magic to life through their stories and exceptional customer interaction.