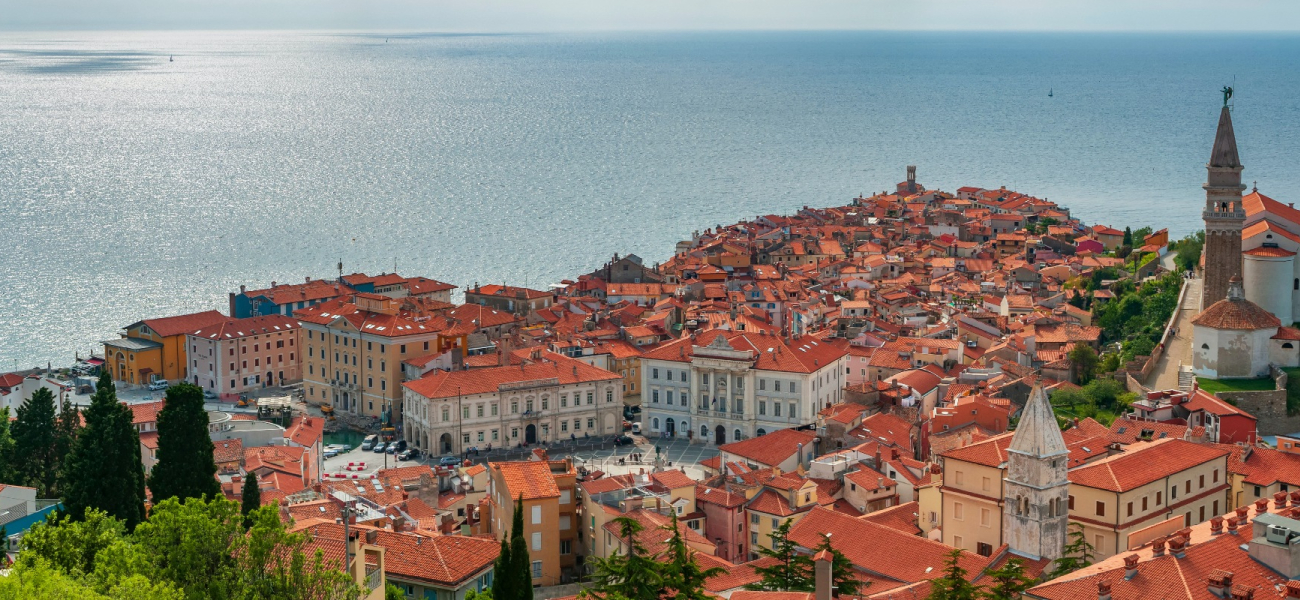 Slovenia
During ICT and Technology - Austria is calling together with Croatia, Italy, Slovakia and Slovenia online job day chat with us:
On 7 July 2022, from 11:00 to 15:00 CEST (Central European Summer Time)
Useful links: 
Slovenia lies between the Alps and the Adriatic Sea and offers its inhabitants a moderate climate, stunning green nature, rich culture and a delicious culinary experience.
According to the OECD Better Life Index, work-life balance, community and health are the qualities most cherished by those living in Slovenia. Most Slovenians claim to be satisfied with their lives, feel safe in their environment with low crime rates and also low CO2 exposures.
If you're considering working in Slovenia, you'll be happy to hear that over 90 % of Slovenians can speak a foreign language and over 70% of population can have a conversation in at least two foreign languages. Especially English, German and Italian are widely used.
The ICT sector in Slovenia:
The ICT proffesionals are highly saught for in Slovenia. Continuous development and innovation in ICT lead to original technological solutions that are becoming an indispensable part of the operations of successful companies around the world and in the everyday life of individuals. Access control products, computer terminals, keyboard and touch monitor modules, rich media mobile advertising applications, 3D visualization and imaging tools, numerous applications for smart phones are just some examples of products produced by successful Slovenian ICT companies used in banking, insurance, tourism, telecommunications, publishing, advertising, medicine and other sectors.
Key products and services of the ICT sector:
Telecommunication equipment
Telecommunication services
IT services
Hardware
Software
Equipment distribution
Web services
Where are the available jobs?
Jobs are, generally speaking, more easily available for:
Technical engineers
ICT experts
Physiotherapists
Pharmacists
Doctors, nurses
Welders
Electro mechanics
Machine tool operators
Heavy truck and trailer drivers
Contact us at eures@ess.gov.si for more information or support.
Where are the available workers?
Workforce is, generally speaking, more easily available in professions:
Architects
Graphic and multimedia designers
Philosophers, historians and political scientists
Journalists
Translators, interpreters and other linguists
Administrative and executive secretaries
Bank tellers and related clerks
Telephone switchboard operators
Clerks in tourism and travel agencies
Contact us at eures@ess.gov.si for more information or support.
Short overview of the labour market:
GDP: Some most basic statistical data for Slovenia according to Republic of Slovenia Statistical Office (as of March 2022):
Population: 2.107.180 
GDP growth: 9,8%
Earnings: approximately EUR 2.007,92 gross (app. EUR 1,300 net).
Unemployment: 4,3% according to The Labour Force Survey (LFS). 
If you have any questions, we are here to help you. Feel free to send us an email to eures@ess.gov.si