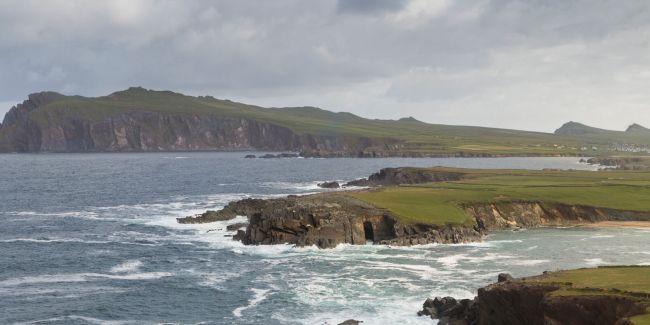 Ireland
Why come to Ireland?
Ireland is a great country to live in. It has the youngest population in Europe and the education system amongst the best in the world.  It's a multicultural country with foreign nationals accounting for 12.7% of the total population. Ireland has an enormous amount to offer including an incredibly rich culture, lively people, an impressive outdoor lifestyle and gorgeous landscapes. 
For all our current vacancies in hospitality, healthcare, childcare, construction, engineering etc. please see jobs in link below for EURES Irelands  up coming  online event on the 17th of November 2022
Where are the available jobs?
The latest annual Vacancy Overview statistics show skills shortages, Labour shortages and potential shortages across a range of occupations including:
Science and Engineering (Analytical/process and medical scientists, Quality Control/assurance, process and design engineer, Mechanical, electrical, automation and validation engineers, Maintenance/lab technicians)
ICT (IT project managers, Software developers/engineers, IT analysts/engineers, IT technicians with foreign languages)
Health & Social Care (Medical practitioners, Nurses, Healthcare assistants, Care workers)
Construction (Quantity surveyors, Civil engineers & construction project managers, Plumbers, Carpenters)
Other Craft (CNC programmers, Welders, Electricians)
Hospitality (Chefs)
Transport & Logistics (HGV Drivers, Taxi Drivers)
More details on these shortages can be found in https://www.solas.ie/f/70398/x/3554445a46/national-skills-bulletin-2022.pdf
Text last edited on: 11/2022
Where are the available workers?
In 2021, the greatest share of unemployed persons who had stated a previous occupation had previously worked in elementary occupations (16%), sales occupations (10%), associate professionals and skilled trades (at 8% each). Managers had the lowest share of unemployment (at 4%). Unemployed persons who did not state their previous occupation (e.g. looking for work for the first time, entering employment from inactivity) accounted for 29% of all unemployed persons. Between 2020 and 2021, the number of unemployed persons increased for all occupations, except professionals (for which the number remained unchanged). However, the numbers involved are too small to allow for detailed analysis.
More information:
https://www.solas.ie/f/70398/x/3554445a46/national-skills-bulletin-2022.pdf
Text last edited on: 11/2022
Short overview of the labour market:
The impact of COVID-19 was not evenly distributed across the labour market in Ireland.
Sectors such as accommodation and food were particularly affected.
Employment fell for those in part-time roles, with lower levels of education (i.e. below third-level) and for those in operative and elementary roles (e.g. cleaners, taxi drivers, waiters, kitchen assistants, security guards).
In contrast, employment increased in sectors such as
ICT
Finance
Public administration.
The number of persons in employment with third-level qualifications increased, as did the number of persons in higher skilled roles such as managers and associate professionals.
More information:
https://www.solas.ie/f/70398/x/3554445a46/national-skills-bulletin-2022.pdf
Text last edited on: 11/2022
Hot jobs:
Science and Engineering (Analytical/process and medical scientists, Quality Control/assurance, process and design engineer, Mechanical, electrical, automation and validation engineers, Maintenance/lab technicians)
ICT (IT project managers, Software developers/engineers, IT analysts/engineers, IT technicians with foreign languages)
Health & Social Care (Medical practitioners, Nurses, Healthcare assistants, Care workers)
Construction (Quantity surveyors, Civil engineers & construction project managers, Plumbers, Carpenters)
Other Craft (CNC programmers, Welders, Electricians)
Hospitality (Chefs)
Transport & Logistics (HGV Drivers, Taxi Drivers)