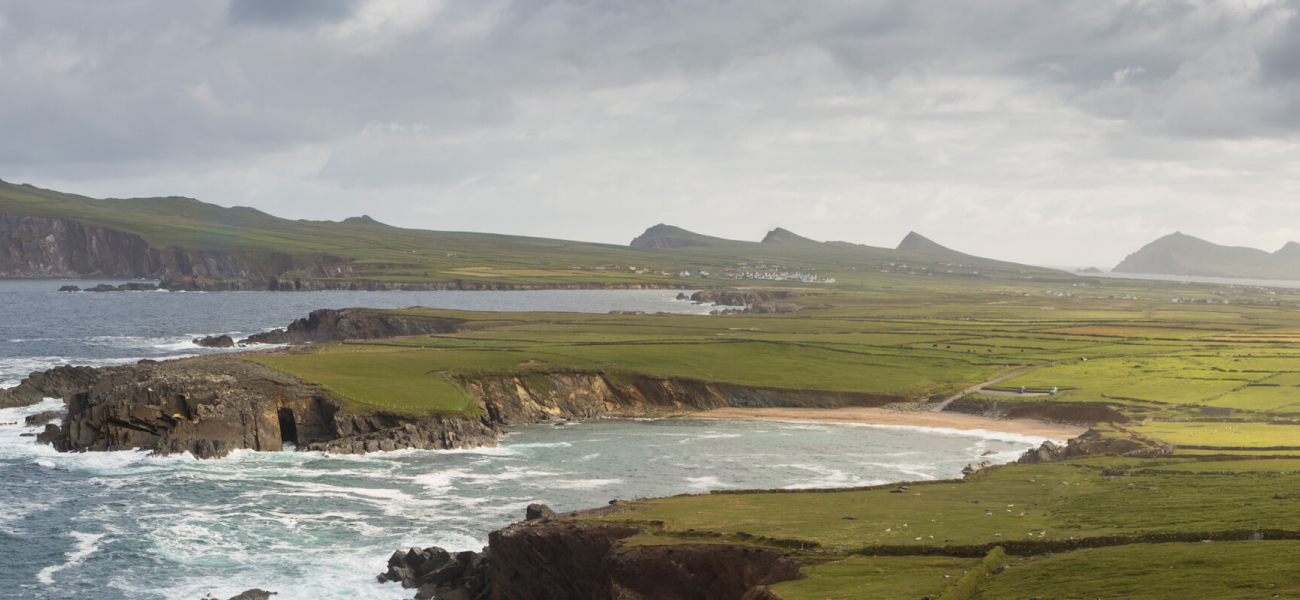 Ireland
Why come to Ireland?
Ireland is a great country to live in. It has the youngest population in Europe and the education system amongst the best in the world.  It's a multicultural country with foreign nationals accounting for 12.7% of the total population. Ireland has an enormous amount to offer including an incredibly rich culture, lively people, an impressive outdoor lifestyle and gorgeous landscapes. 
Where are the available jobs?
The modern economy of Ireland is focusing on services and high-tech industries and is dependent on trade, industry and investment. 
The latest annual Vacancy Overview statistics show skills shortages across a range of occupations including:
Professionals/associate professionals

ICT (software developers/engineers, network planners/engineers, web developers, content reviewers, systems analysts/engineers, technical architects, test/network/security engineers, IT project managers/business analysts)
Engineering (project, process, quality, design, product, R&D, EHS, automation)
Science (microbiologists, QA and QC chemists, scientists - medical, R&D, process, analytical)
Business & finance (business/risk analysts, project managers, compliance/regulatory affairs, financial accountants, data scientists)
Health (nurses - staff/clinical, medical practioners - registrars/SHOs, ragiographers, pharmacists, psychologists, social workers, physiotherapists, dieticians, speech and language/occupational therapists)
Construction (quantity surveyors, project managers, structural/civil/site engineers, architects)

Clerical (office/payroll/financial administartors, accounts assistants, credit controllers, logistics/transport coordinators, receptionists, stocktakers) 
Skilled trades (chefs, mechanics, carpenters, welders, fitters, butchers/de-boners, maintenance/engineering technicians)
Sales (sales assistants, sales advisors, merchandisers, multilingual customer support, telesales agents)
Operatives (production/manufacturing operativers, drivers (artic, HGV, rigid, delivery, machine), quality control supervisors)
Retention issues (care, childcare, personal services, elementary)
More details on these shortages can be found in https://www.solas.ie/f/70398/x/7b02b880e3/national-skills-bulletin_2020.pdf
Text last edited on: 01/2021
Hot jobs:
The most in-demand jobs in Ireland are:
1.    Technology: Java Software Engineers / Developers
2.    Healthcare Proffessionals  
3.    Financial Services – Risk & compliance professionals within Asset Management
4.    Insurance – compliance professionals
5.    Languages – Multilingual professionals
6.    Marketing – Content Marketing Professionals
7.    Sales – Business Developers & Account Managers
Where are the available workers?
Short overview of the labour market:
As an international trading economy, with a small domestic market, Ireland is heavily dependent on foreign trade. Ireland is regularly cited as one of the most open markets in the world and rates highly in globalisation indexes.
The Irish economy continued the theme of recent years with strong growth recorded in 2019. The Irish economy grew by 8.9% in gross domestic product (GDP) terms in 2019 compared to 2018, bringing GDP to over €356 billion. Gross national product (GNP) increased by 7.0% in 2019.
Since restrictions were introduced in March 2020 as a result of COVID-19, the impact on the labour market in Ireland has been immense. From an unemployment level of approximately 110,000 persons at the end of 2019, the number of people in Ireland in receipt of income support payments from the State had risen to over 1 million by May 2020.
Text last edited on: 01/2021