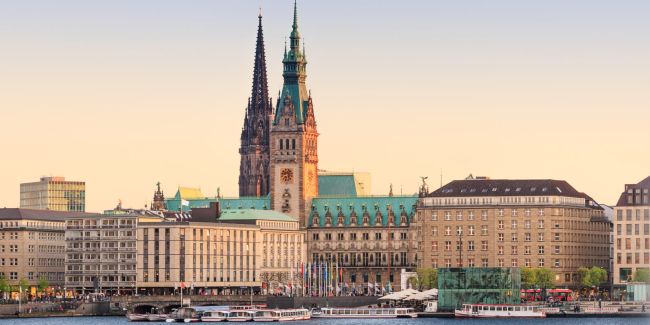 Germany
We are part of the German Federal Employment Agency and member of EURES Network (European Employment Service). As a governmental organization we support you free of charge, independently and neutral.
Our service includes:
Information about working and living in Germany
Assistance in finding a suitable job position
Help with application and preparation for job interviews
Information in matters of work permission and professional recognition
Information about financial support programs of European Union called "Your EURES Job"
Where are the available jobs?
In the following categories there are currently more vacancies than qualified unemployed people throughout Germany:
Train driving
Care for the elderly
Plumbing, sanitation, heating and air-conditioning activities
Energy engineering
Mechatronics and automation
Medical, orthopaedic and rehabilitation technology
Healthcare, nursing, emergency medical services, midwifery
Non-medical treatment and alternative medicine
Monitoring, maintenance, transport infrastructure
Civil engineering
Automotive, aerospace and naval engineering
Information technology
Building planning and supervision, architecture
Where are the available workers?
In February 2020, there was a national average of 2.3 jobseekers for every notified vacancy. The demand for new staff remains at high levels. The following are the main occupational categories in which there is currently a surfeit of qualified unemployed persons:
Police, criminal investigation services, judicial and law enforcement services
Software development and programming
Building construction
Trade, health monitoring, disinfection
Service staff in passenger transport
Medical laboratories
Short overview of the labour market:
With 83.1 million inhabitants, Germany has the fourth-largest national economy and industrial base in the world. The overwhelming majority of German businesses are small and medium-sized enterprises. A total of 61% of the workforce in Germany works in these small and medium-sized enterprises. In 2018, Germany was the world's third largest export nation, behind the United States and China.
In December, 33.76 million people were registered employees subject to social security contributions according to the extrapolation, without seasonal adjustment, of the Federal Employment Agency. Year on year, this represented an increase of 474 000 or 1.4%. Compared with the previous year, the number of people in full-time employment subject to social security contributions rose by 167 000 or 0.7% in December and the number of people in part-time employment subject to social security contributions rose by 307 000 or 3.3%.
With the exception of Thuringia, the number of jobs subject to social security contributions increased year on year in all federal states. The highest growth rate by far was in Berlin (+3.4%). The smallest increase was recorded in Saxony-Anhalt (+0.1%).
Unemployment fell from January to February by 29 919 or 1.2% to 2 395 604 or 5%.
In comparison to the previous year, the number of unemployed people in February rose by 22 904 or 1%, after 19 973 or +0.8% in January.
Unemployment in eastern Germany fell by 5% to 564 000. Year on year, in western Germany unemployment rose by 3% to 1 831 000. The greatest percentage drop in unemployment across Germany was recorded in Mecklenburg-Western Pomerania and Brandenburg. The greatest increase in unemployment was in Baden-Württemberg (10.6%).
On the basis of the entire civilian labour force, the unemployment rate in February was 5.3%. It remained the same as the previous year. The rate in eastern Germany, at 6.6%, was higher than in western Germany (4.9%). However, the gap between these rates has reduced by a considerable amount in recent years. In comparison with the previous year, the rate fell by 0.4 percentage points in eastern Germany and remained the same in western Germany.
At state level, the lowest unemployment rates were in Bavaria and Baden-Württemberg; the highest was in Bremen.
With seasonal adjustment, the number of reported available vacancies rose by 4 000 in February. Without seasonal adjustment there were 690 000 vacancies, which represented 94 000 fewer or 12% less than last year. A total of 93% of the reported vacancies were to be filled immediately.
160 000 vacancies were de-registered in February, 37 000 fewer or 19% lower than the previous year. In the moving annual total, there were 2 127 000 departures from the labour market, 160 000 fewer or 7% less than the same period for the previous year. 6% of the vacancies were de-registered before the jobs became vacant. The average time to fill a vacancy increased by 13 days to 127 days year on year in the moving annual period. The long vacancy times indicate that it is still difficult for many businesses to fill positions. While it cannot be said that there is a general shortage of workers or skilled workers, there are significant tensions and bottlenecks in technical occupations, construction professions and healthcare and nursing professions.