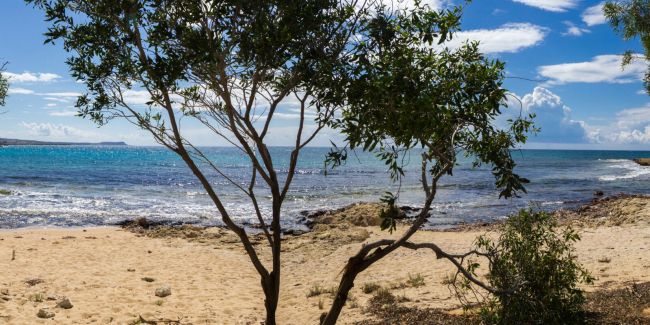 Cyprus
Cyprus being a holiday destination country with more than 300 sunny days in the year, has an economy which is heavily depended on Tourism. The Summer Tourist season starts in April until November and each year thousands of vacanies are available for european citizens. All Vacancies in the Tourism Sector are subjected under a Collective Agreement between the Employers, Trade Unions and the Government of Cyprus. 
Most sought after occupations in the tourism sector are: 
1. Waiters/ess
2. Cleaners
3. Cook staff / Chefs / Kitchen assistants 
4. Entertainers 
5. Bar staff/ pool staff/ gerneral service staff 
Interested Jobseekers looking to be employed in Cyprus should at least have a good knowlerge of the English Language. If you speak other languages as well it is always a bonus and you have more chances to be selected for a job. 
Where are the available jobs?
Listed below are the forecasts for the best employment prospects for 2022 in lower level education jobs:
1. Warehouses / transporters / production assistants
2. Specialized building workers
3. Waiters, cooks, kitchen assistants, service providers in the tourist industry
4. foster carers / carers in institutions / medical assistants
5. Secretarial staff
6. Domestic helpers
7. Shop assistants
8. Drivers/truck/bus/heavy mashinery
Below are the forecasts for the best job prospects in higher education professions for 2022:
1. Technical services consultants, IT developers, computer specialists
2. Telecommunication / mobile telecommunication technicians
3. Electrical engineers
4. Economics / business management / marketing managers
5. Architects
6. Financial professions / Accountants
7. Maritime professionals
Hot jobs:
Top 10 of the most required occupations in Cyprus (in General) 
1.    Domestic cleaners and helpers    (ISCO 9111)
2.    Waiters    (ISCO 5131)
3.    Cleaners and helpers in offices, hotels and other establishments    (ISCO 9112)
4.    Mixed crop and livestock farm labourers    (ISCO 9213)
5.    Chefs    (ISCO 3434)
6.    Bartenders    (ISCO 5132)
7.    Hairdressers    (ISCO 5141)
8.    Accountants    (ISCO 2411)
9.    Cooks    (ISCO 5120)
10.   Welders and flamecutters    (ISCO 7212)
Where are the available workers?
Those most willing to move to find work in Europe are young higher education graduates. In most cases these people do not have much work experience in their field of study. The most widespread foreign spoken language is English. Those most willing to move are young men between 21 and 35 years of age.
Through the Public Employment Services website, there are 2500 unemployed people who have declared their desire to work in Cyprus and/or in Europe. This figure represents only 8.5% of the total number of registered unemployed, which reflects the fact that Cypriots are not easily moving for finding work in another country.
Short overview of the labour market:
75% of unemployed people in Cyprus are Cypriots, 18 % are citizens of other EU countries, while the remaining 7 % are from other countries. 
Education: half of those registered as unemployed have secondary-level general or technical education (48 %), followed by higher education graduates (32 %) and those with primary education (20 %).
Unemployed people are concentrated in the wholesale and retail trade (17 %), construction (19 %), hotels / restaurants (16 %) and processing (9 %) and the main categories affected are unskilled workers (22 %), service workers (19 %), new entrants (14 %) and production technicians (14 %). 
Regarding the duration of unemployment, 40 % of all unemployed people have been looking for work for over six months. 5.000 people are looking for work in services, 3.500 in trade and 2.700 in construction.