Work in Denmark - Life Science

Organisation type:
Company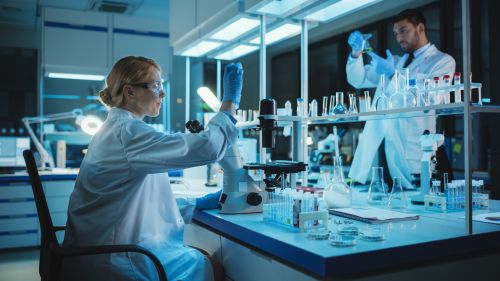 The Danish job market is booming and many sectors are facing skills shortages. Therefore, there are many sectors with good job opportunities one of them is Life Science.
The Danish life sciences industry, comprising almost 1.500 life sciences companies and approximately 47.300 employees, contribute considerably to both R&D, economic progress and employment in Denmark.
Subsidiaries of most of the major international life sciences companies are already present in Denmark, employing over one fourth of all employees in the Danish life sciences industry.
In Denmark, there is a long-standing tradition for efficient public-private partnerships in areas such as development and testing of healthcare and welfare solutions. This applies both to the pharmaceutical industry and in medical technology, which means that there is need for a wide array of qualifications within the industry.
Denmark is looking for experienced life science profiles such as:
Engineers (ICT, electrical, data, automation or robot)
Process operators (be able to manage industrial equipment/ facilities, ensure technical procedures and quality assurance) 
Msc. in chemistry (bio, protein, physical or analytical)
Above, we have listed all the vacancies within the field of Life Science. 
You can read a lot more on https://workindenmark.dk/life-science