Hotel Sonnenburg

Organisation type:
Company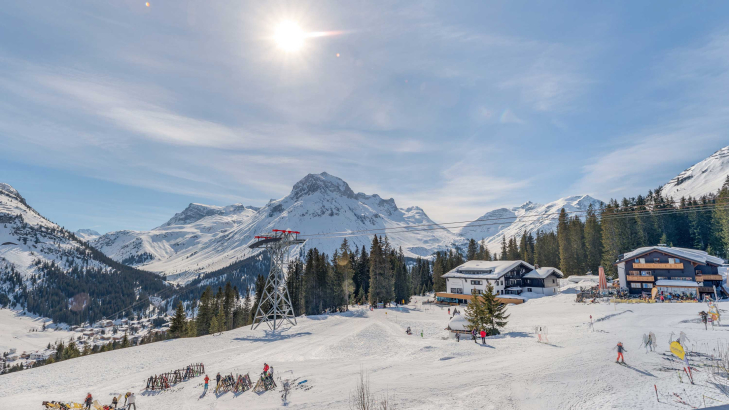 -Englisch below-
Die Sonnenburg ist ein Traditions 5 Sterne Haus in Oberlech, in den Bergen Vorarlbergs.
Als Familienbetrieb geführt ist die Sonnenburg von der Skihütte in die gehobene Hotellerie hineingewachsen, solide und fortschrittlich.
Für unsere Gäste bieten wir ein stilvolles Ambiente, zum Erholen und Lernen.
Wir haben uns über die letzten Jahre als Familienhotel positioniert. Inhaltlich liegt unser Schwerpunkt auf dem Thema Literatur. Wöchentliche Lesungen, mehrere Bibliotheken, wiederkehrende Workshops machen das Thema erlebbar.
Unser Team ist international, kompetent und herzlich.
 Bei uns treffen sich Jung (gebliebene) dynamische Menschen mit einem Auge, für das, was getan werden muss, und Spaß daran haben, kluge Lösungen für komplexe Probleme zu finden. Menschen die mit den natürlichen, menschlichen und technischen Ressourcen respektvoll umgehen und sich bewusst sind, dass sie einen Beitrag zur positiven Entwicklung der Gesellschaft leisten (können).
Mit Humor und Mut geht alles leichter, auch die intensive Saisonarbeit. ;)
The Sonnenburg is a traditional 5-star Hotel in Oberlech, in the mountains of Vorarlberg.
Run as a family business, the Sonnenburg has grown from a ski-hut to the upscale hotel business, solid and progressive.
For our guests, we offer a classy ambiance to relax and learn.
Over the last few years, we have positioned ourselves as a family hotel. In terms of content, our focus is on the topic of literature. Weekly readings, several libraries,
 and recurring workshops make the topic come alive.
Our working team is international, competent, and cordial.
At the Sonnenburg meet people, which are young (at heart), dynamic, have an eye for what needs to be done, and have fun finding smart solutions to complex problems. People who treat natural, human, and technical resources with respect and are aware that they (can) contribute to the positive development of society.
With humor and courage, everything is easier, including the intensive seasonal work. ;)
Hot jobs
Küchenchef - Chef
Demi Chef Patissier
Rezeptionist - Receptionist
Sommelier
Commis de Rang
Barkeeper/Schank- Bartener/Schank
Wäscherei – Laundry
Haustechniker - in-house Technician
Schwarzspüler – Dishwasher for black dishes