Fujitsu Global Delivery Centre - Portugal

Organisation type:
Company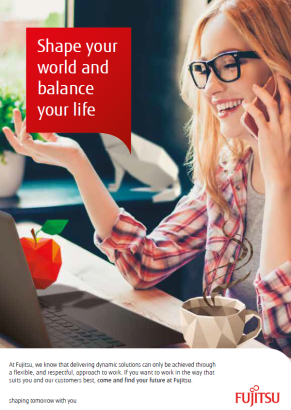 Your future is Fujitsu
At Fujitsu, our focus on human-centric innovation is impacting the way the world transforms to a digital future. We see it on a global and local scale and we know that the power of innovation and human connection can create a more trusting, sustainable and responsible world for all. We are looking to grow our team with committed people to work in a challenging, but extremely rewarding environment using the latest technology to offer ground breaking solutions to everyday problems for our customers. This is your world and your opportunity to shape it for the better.
Shape your world
We're a dynamic mix of agents and architects, technicians, and problem solvers. We come from diverse backgrounds and speak many different languages. Yet we share a culture that brings us together. Our Fujitsu GDCs are growing and fast and we need ambitious people who will grow with us.
Come and work with us!