Care Force Medical

Organisation type:
Company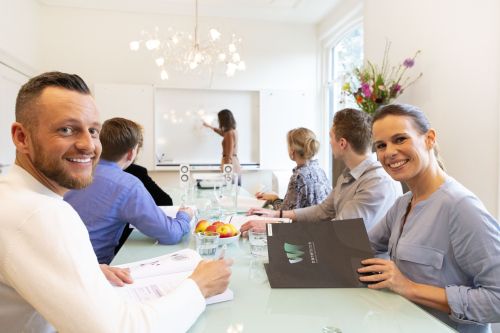 Care Force focuses on medical professionals, dentists and nurses. Taking your career to the next level in a foreign country is a big step. That's when you need a dedicated team who can guide you smoothly through all the procedures and help you to quickly find your way in another country.
Care Force is at home in the medical world. Our specialists know what clients are looking for in candidates, and vice versa. And what is needed for a smooth relocation process. A proven success since 2002: Care Force has helped more than 1,000 medical professionals, nurses, and dentists from all over Europe to a new future. 
Our range of services includes:
Exciting job vacancies for medical professionals in the Netherlands and Belgium
Support with relocation, including finding a home and registering at the municipality
Arranging your registration with the BIG, RIZIV or UNAMI
Guidance throughout the process of job application and contract negotiations
Assistance with learning Dutch up to the required level in just 6 months, with the support of a Dutch host family during your language course
Assistance with opening a bank account and arranging required insurances
Arranging a 30% tax benefit for doctors and dentists (only in the Netherlands)
Assistance with finding a school and childcare, for those with families
Additionally, for those relocating to Belgium, our services also include:
Homologation of diploma 
Assistance with registration at the Order of your profession 
Assistance with organizing all matters related to self-employed status, including tax and legal issues
We take pride in offering a comprehensive range of services that help our candidates achieve their career goals and make a successful transition to a new country.
Hot jobs
Are you ready for a new step in your career? We believe in a better life in the Netherlands or Belgium for you as a medical professional. Read more about our job opportunities abroad.
Dentistry vacancies
Medical vacancies
Nurses vacancies