Calzedonia Group

Organisation type:
Company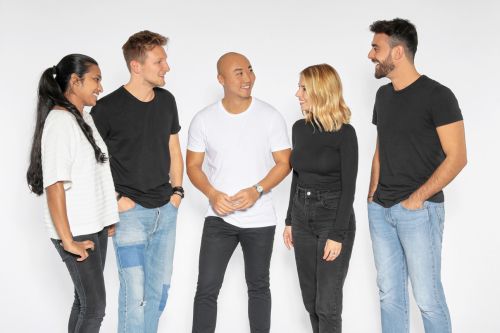 The Calzedonia Group opened in Verona, Italy in 1986. Its founder, Sandro Veronesi, is the President and majority stakeholder in the Group today. For over thirty years, the Calzedonia Group has seen consistently solid growth in its revenue streams and expansion efforts, creating successful products and brands and continues to strengthen its position in international fashion retail markets. The entire product life cycle, from design to production in proprietary factories all the way up to worldwide distribution, is handled directly by Calzedonia Spa. Today, the Group offers its collections exclusively within its single-brand stores (+5000) under the Calzedonia, Intimissimi, Tezenis, Falconeri, Intimissimi Uomo and Atelier Emé names, directly owned or operated as franchises, around the world (+57 countries).
Hot jobs
VAGAS
---------------------------------------------------------------------------------------------------------------------
SALES ASSISTANT
Os sales assistants são os primeiros embaixadores da marca e do produto. A sua função é receber, satisfazer e fidelizar clientes de todo o mundo, transmitindo paixão pela moda e uma cuidada atenção ao serviço. Com efeito, são eles que se encarregam de todos os detalhes que proporcionam ao cliente uma experiência de compra agradável. Prestam ao cliente um atendimento personalizado, desde que entram na loja até ao pagamento, verificando a disponibilidade dos produtos na área de vendas e dando atenção à exposição da coleção, garantindo que a loja apresenta sempre uma imagem impecável e um funcionamento eficaz do armazém. Nas nossas lojas a paixão são as vendas, a moda e o trabalho de equipa. É por isso que procuramos pessoas solares, enérgicas e muito dinâmicas.
STORE MANAGER
O store manager constitui o ponto de referência para a equipa de vendas, e trabalha lado a lado com o seu grupo, de modo a aumentar a produtividade da loja. É o primeiro a dar atenção ao cliente e a satisfazer as suas exigencias. Para além disso, é responsável pela gestão e pela supervisão global da loja: prepara a exposição dos artigos decoração de acordo com as indicações da equipa visual, organiza o armazém de uma forma funcional e monitoriza os dados das vendas para tomar decisões eficazes e úteis à obtenção de resultados. Graças ao seu carisma, o store manager motiva e aconselha o seu grupo, orientando assim o ponto de venda para o sucesso. Procuramos para este cargo pessoas determinadas, organizadas e enérgicas.
DISTRICT MANAGER
O District Manager constitui o ponto de referência para as lojas de uma zona específica que lhe é atribuída, apoiando as mesmas a fim de maximizar os resultados das vendas. O District Manager opera a partir das lojas, para alinhar as políticas comerciais e de visual merchandising da marca de referência e, através de visitas constantes, aconselha e orienta de forma apaixonada todo o staff, com vista ao cumprimento dos objetivos, distinguindo-se desde logo como exemplo ao nível dos pontos de venda. A fim de realizar uma gestão atenta da zona, encarrega-se adicionalmente da monitorização constante das vendas e da supervisão da gestão dos stocks e das encomendas efetuadas pelas lojas. Para este cargo procuramos pessoas carismáticas, orientadas para os resultados e disponíveis para se deslocarem a qualquer ponto do país e ao estrangeiro, em busca de desafios novos.
Candidata-te em:
careers.calzedoniagroup.com