AGC Biologics

Organisation type:
Company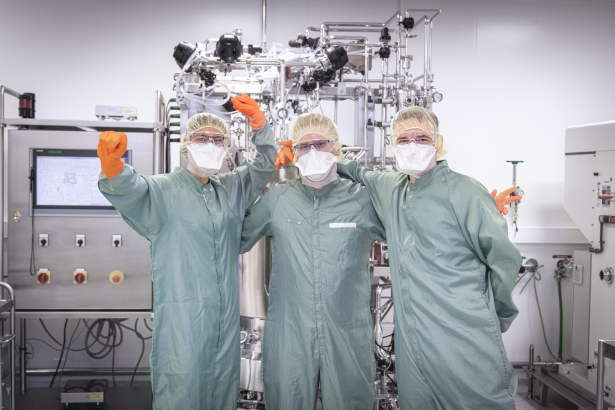 About AGC Biologics.
AGC Biologics is a global CDMO providing pharmaceutical development and manufacturing services for protein-based biologics and cell and gene therapies. With seven facilities and teams of scientists across three continents, we have the resources and the available capacity you need to accelerate your race to GMP. From development to clinical trials, to full-scale commercialization, we can help you reach your goals at any stage in the drug development and manufacturing process.
We specialize in the following modalities and substances, mammalian and microbial-based therapeutic proteins, recombinant DNA, plasmid DNA (pDNA), Messenger RNA (mRNA), viral vectors, and genetically engineered cells. Our services range from Process Development, Analytical Development, cGMP Manufacturing, Quality Control and Quality Assurance, and Process Validation.
We forge exceptionally strong partnerships with our customers, and we never lose sight of our commitment to delivering reliable and compliant drug substances.
Mission.
To work side by side with our customers in order to improve patients' lives by bringing new biopharmaceuticals to the market.
Our people.
Our team is committed to a high standard of quality and execution because each and every employee recognizes that meeting the needs of our customers contributes to meeting the needs of providers and patients.
Join our Global Team.
Our commitment to our employees, as we build successful teams, helps us to achieve the ultimate goal – helping to save patients' lives.
Our employees are recognized as experts in what they do, and we are incredibly proud of the collaboration and ingenuity they use each day to solve complex problems.
If you value excellence, recognize the importance of collaboration and strive to lead by example, there is a place for you here at AGC Biologics!