Vaasan yliopisto - University of Vaasa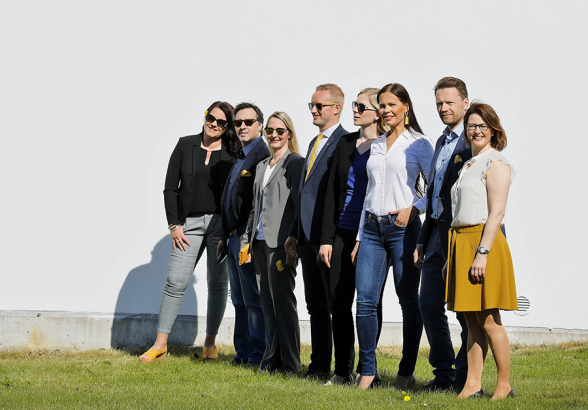 Join our community
The University of Vaasa is focused on responsible business. The core competence of the University of Vaasa consists of high-level expertise in business, technology, management, and communications. Our multidisciplinary research platforms combine our strong disciplinary knowledge with prevailing global trends. They are also an integral tool in the transformation and renewal of the university's operations. We utilize them to advance multi-, cross- and inter-disciplinary research to help address the complex challenges facing our society. We carry out ethical research that is both sustainable and responsible. We are committed to the principles of open science.
The University of Vaasa is located at the heart of Northern Europe's largest energy and environment business cluster. We consider advancing the renewal of the energy sector as a means to combat climate change as a core part of our mission.
The educational experience at the University of Vaasa emphasizes the role of community and interaction. At its core, the education experience is built upon cutting-edge, research-based knowledge, the utilization of the latest advances in technology, as well as a focus on student-driven projects. Modules within our programmes place emphasis on work life relevance, as well as on employment and re-employment in a rapidly changing society. We proactively offer support services to our students in the form of study guidance, well-being and personal development.
The University of Vaasa offers degree programmes at all academic levels, from Bachelor's to Doctoral degrees. We also offer several Master's Programmes completely in English. The Master's Degree Programme in International Business, the Master's Degree Programme in Finance, and the Master's Degree Programme in Strategic Business Development are all EFMD accredited. A majority of our degree programmes in technology are ASIIN accredited.
https://www.uwasa.fi/en/university
Working with us
We are an inspiring and thriving community of 600 employees working in a variety of roles spanning from teachers and researchers to administrative personnel. Our values — courage, community and responsibility — guide us in our everyday life and provide us with a foundation for our common well-being.
As an employer we focus on our employees well-being at work by offering preventive occupational health care, extensive medical care, fitness and culture vouchers, activities to support physical and mental well-being, as well as opportunities to participate in training and competence development. Flexible working time arrangements contribute to work-life balance. Personnel well-being is monitored with the help of a regular work well-being survey. The University has been awarded the HR Excellence in Research recognition. More information: https://www.uwasa.fi/en/open-positions
At our university we don't just say we are international — we are international. We have a large partner network with more than 200 universities in over 40 countries. A third of the academic personnel at the University of Vaasa comes from outside of Finland.
Besides the university community, the whole of the Vaasa region is known for its multicultural and multilingual character. The coastal city of Vaasa with its 70,000 inhabitants is the second most international city after the capital Helsinki. The residents represent more than 100 different nationalities and are actively involved in the business life of the region or are preparing for the future in the region's universities.
More information: 
Join our community. All our current vacancies: