Organisation type:
Info point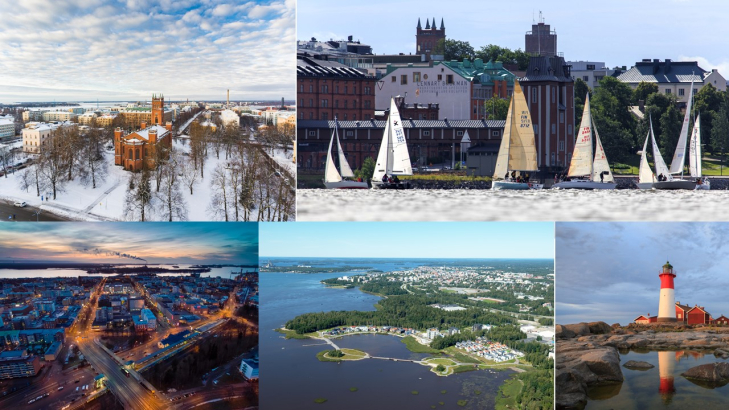 Talent Coastline - recruit and retain
Talent Coastline is an ecosystem coordinated by ELY-centre Ostrobothnia, Finland. It aims to shorten the gap between internationals and local companies in the regions of Ostrobothnia and Central Ostrobothnia. We use our networks and cooperate with public and private organizations to connect the businesses with the internationals. We provide tools and services to the companies who are interested in hiring international talent and we provide information and trainings to the internationals in cooperation with other public organizations and the local Education Institutions in order to boost their chances to find employment in Ostrobothnia, Central Ostrobothnia and Finland. 
The regions of Ostrobothnia and Central Ostrobothnia compose part of the west coast of Finland. The area has a strong tradition of entrepreneurship and the largest number of companies per capita on the mainland of Finland. The export share of approximately 71 % is also exceptionally high. The energy sector is the strongest one in Ostrobothnia, while agriculture and manufacturing are stronger in the Central Ostrobothnia region.
The area is very international in atmosphere but also when it comes to its population. The internationals in Ostrobothnia consist of over 7% of the population. Almost a hundred different languages are spoken here and the inhabitants come from over 120 different countries. The area is bilingual: of its 200 000 inhabitants, 51 % are Finnish-speakers and 48 % Swedish-speakers. 
Here you can immerse yourself in the nature, visit the Kvarken Archipelago – the only UNESCO heritage site in Finland – and enjoy the fascinating culture and history of the western coast of Finland. The region is easy to reach, thanks to the great transport system in Finland, and it is just as easy to reach and visit the rest of Finland from it.
NOTE: We are online in a chat with you 10.00 AM - 14.00 CET. Welcome! :)
Companies in our region are hiring! 
ABB Group, Vaasa Job and Career opportunities at ABB | ABB Career (careers.abb)
Hitachi ABB Power Grids Hitachi - Careers
Wärtsilä Careers (wartsila.com)
Prohoc Oy Careers - Become A Prohocian - Prohoc
Danfoss Oy Danfoss Jobs
We Tech Oy https://wetech.fi/2022/09/an-application-engineer-is-needed/
Take a look at our energetic cities and surroundings: