InvestBraga - Foreign Direct Investment Agency

Organisation type:
Info point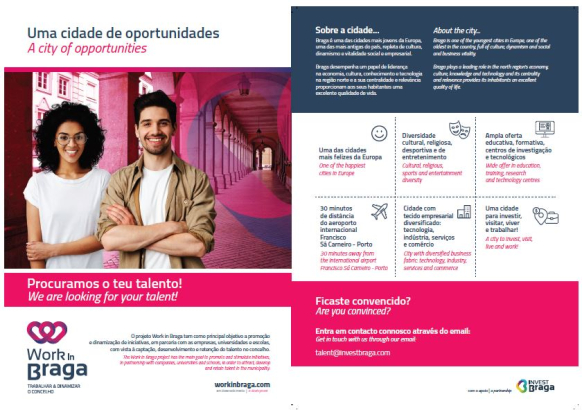 InvestBraga, the Agency for the Economic Dynamization of Braga, was created in March 2014, to act as the economic wing of the Municipality, with the mission of promoting the economic development of Braga.
InvestBraga works on the attraction of investment and entrepreneurs, making the innovation factor a major competitive advantage.
InvestBraga's activity covers four areas:
1. Economic dynamization and national and international investment attraction for the Municipality, through the Agency for the Economic Dynamization of Braga.
2. The development of pre-acceleration, acceleration and incubation programs for startups with global ambition, through Startup Braga, which is is an innovation hub designed to support entrepreneurial projects of great potential. Startup Braga works with dedicated and determined teams, who want to reach international markets.
3. The promotion and organization of fairs, congresses, seminars and events, in Altice Forum Braga, aligned with the strategic positioning of the city in the national and international context.