Health Care EURES

Organisation type:
Info point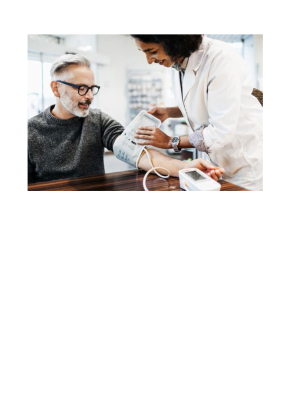 Welcome to EURES Health Care stand. Here you have the opportunity to acquire important information and advice on Health Care sector in Finland. You can also find current healthcare sector openings via the employer stands. We are happy to help you! 
 In the Finnish health care sector, you will work from a holistic perspective as a part of a multidisciplinary team. You will be equipped with the latest technical equipment and be part of the latest developments in the area of medicinal technology. You will work in an environment, which emphasizis work-life balance and where overtime hours and bank holiday shifts are always compensated. Finland is a well-functioning society, with high level of trust and all-time-low level of corruption. There is a strong belief in personal development and life-long learning embedded in the society, ensuring that if you choose to stay longer, you will have opportunities to grow and develop your career. There is a need for care assistants, registered nurses, general practitioners (MD), dentists and specialist doctors of medicine.   
 In order to be employed in the area of health care in Finland, you will need to have an intermediate level of one of the official languages (Finnish or Swedish), comply with the National Supervisory Authority for Welfare and Healths' (Valvira) guidelines and go through the required processes and exams in relation to these. In many cases, the employer can support your language studies and licensing processes. Us EURES advisors can support you with links to more information and guidelines on how to apply for funding towards any costs you might have.  
 We warmly welcome you to work in Finland! 
General information and sources: 
General information about Finland: https://www.infofinland.fi/en  
General information about working in Finland: https://tyoelamaan.fi/en   
General Information of Occupational health services for workers 
KELA: https://www.kela.fi/web/en/occupational-health-care  
https://tyomarkkinatori.fi/en/personal-customers/vacancies   
General information of Health Care Services in Finland:  
Social and health care personnel - Ministry of Social Affairs and Health (stm.fi) 
https://www.eu-healthcare.fi/health-services-abroad/country-specific-information-about-health-services/finland/ 
https://www.infofinland.fi/en/health/health-services-in-finland 
FAQ 
Where I have the opportunity to learn Finnish/Swedish?   
Language training options - some hints    
What level of Finnish/Swedish is necessity? 
https://www.valvira.fi/web/en/healthcare/professional_practice_rights/language_proficiency 
Valvira Verification of qualifications:  
https://www.valvira.fi/web/en/healthcare/professional_practice_rights/qualified_in_eu_eea_member_state/recognition-of-professional-qualifications 
https://www.valvira.fi/web/en/healthcare/professional_practice_rights/qualified_outside_the_eu_eea_member_state 
Taxation, Finnish personal identity code:  
https://www.vero.fi/en/individuals/tax-cards-and-tax-returns/arriving_in_finland/work_in_finland/ 
Can I get support when relocating? https://europeanjobdays.eu/en/info-point/eures-targeted-mobility-scheme  (TMS-support) 
Settling in, housing?  https://www.infofinland.fi/en/moving-to-finland ,   
https://www.infofinland.fi/en/moving-to-finland/moving-to-finland-checklist 
Unions – Employer unions and Employee Unions  
What is a trade union and what are the benefits of being a member of a trade union? https://tyoelamaan.fi/en/working-life/member-in-a-union/ 
What union to join: https://tyoelamaan.fi/en/blog/2021/06/01/what-union-to-join/ 
Info Finland, Trade Unions: https://www.infofinland.fi/work-and-enterprise/employees-rights-and-obligations/trade-unions