Organisation type:
Info point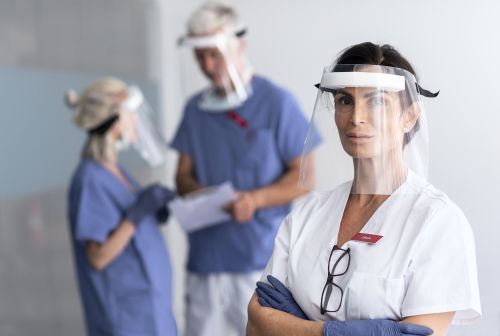 Welcome to EURES Sweden Health
Information for you looking for a new career within the Health sector in Sweden:
Eures Sweden health recruitment team is part of the Swedish Public Employment Services and are cooperating with many hospitals and County Councils (Regions) in Sweden, looking for registered health specialists within EU/EEA.https://sweden.se/life/society/healthcare-in-sweden. This includes hospitals in the major cities but also health care centers in smaller cities and more rural areas.
You will be directly employed without any intermediator and the employers will assist you with the relocation process. Salaries offered are according to collective agreements, individual experience and abilities. The amount will be discussed with employers on an individual basis.
General Information for you:
To be able to get a Swedish licence, you need to get your qualifications recognized. You also need to have language skills in Swedish, Danish or Norwegian.
https://legitimation.socialstyrelsen.se/en/licence-application/
Swedish Institute – Learn Swedish
Swedish for all – How to begin learning Swedish
Benefits - Targeted Mobility Scheme - Sweden (TMS)
If you are an EU/EEA citizen you may be eligible for support from EURES/Targeted Mobility Scheme, a European Union job mobility scheme Targeted Mobility Scheme Sweden (TMS)
You may also visit the stand during the event day: 
In addition to sending your application to participating employers you are also welcome to send your CV and letter of interest to us within the Eures Health Recruitment Team to help you further.
Hot jobs
If you are a registered NURSE
If you are a registered DENTIST
If you are a registered MEDICAL DOCTOR
If you are a registered  PHYSIOTHERAPIST