Organisation type:
Info point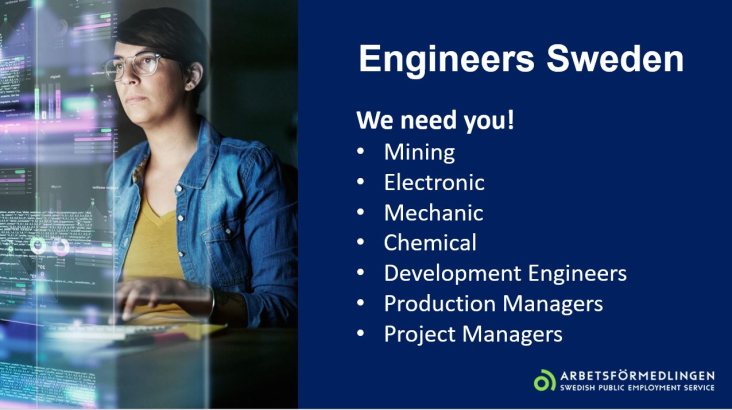 Dear Engineering Professional,
Sweden has an innovative and sustainable industrial production at the forefront of development regardless of whether it is mining, wood, paper, automotive, space, steel, food processing, hydro power, wind power, sun power or any traditional industrial area. There is a need for engineers in the whole country so welcome to our virtual stand to chat with us during the event! Register today for more information and guidance.
ARBETSFÖRMEDLINGEN – SWEDISH PUBLIC EMPLOYMENT SERVICES
Provides the largest job portal, so take the opportunity to broaden your life experience and apply for a job in Sweden today. https://arbetsformedlingen.se/platsbanken 
Arbetsförmedlingen Webinars
Several languages and topics for jobseekers, open to all free of charge.
Calendar and topics https://arbetsformedlingen.se/play live with chat
Recorded https://arbetsformedlingen.se/play/sprak/engelska-english