Organisation type:
Info point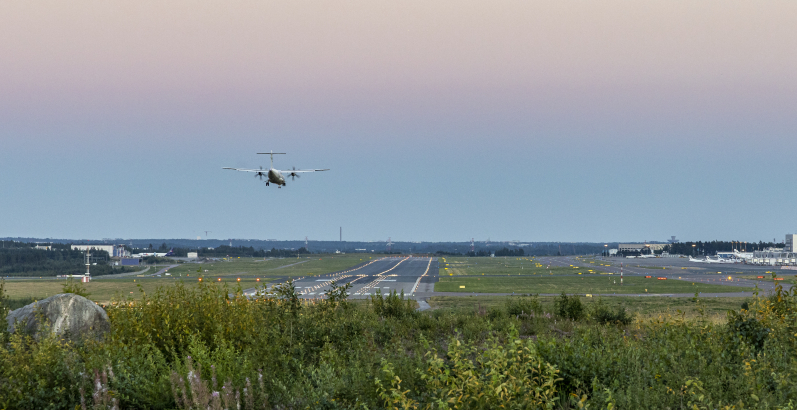 Welcome to Vantaa!
Vantaa is a relaxed international airport city in the middle of the metropolis. It is the fourth biggest city in Finland with around 240,000 inhabitants. Different cultures blossom freely, and more than 119 native languages are spoken in Vantaa. Vantaa is an attractive city that grows fast. The city consists of seven major regions, and its characteristic city centers keep on urbanizing.
Thanks to its location and accessibility, Vantaa is an excellent place for businesses, too. More than 11,000 companies operate in Vantaa, providing more than 120,000 jobs, and the fastest-growing business area in Finland, Aviapolis, is situated right next to the airport area.
Vantaa offers its residents high-quality public services as well as myriad leisure-time options. The city has a vivid cultural provision, versatile exercise places, and a comprehensive service network. In addition, wherever in Vantaa you may be, you will always be close to nature. For most Vantaa residents, the closest outdoor recreation area is just 300 meters away.
It is easy to live and move around in Vantaa. Public transportation is flexible, and the majority of Vantaa residents live within a 1-kilometer radius from a train station.
Vantaa for newcomers: https://www.infofinland.fi/vantaa
Services for International talents in Vantaa: https://business.vantaa.fi/en/talentvantaa
International House Helsinki (IHH) offers regional services for international newcomers: https://ihhelsinki.fi/
Vantaa for businesses: https://business.vantaa.fi/en
Your local guide to living and business in Greater Helsinki: https://www.helsinkipartners.com/
Helsinki Freedom mini series celebrates life in the Finnish capital.  https://vimeo.com/489293826  
Helsinki Freedom series consists of five stories. This one is by Dean, who moved to Helsinki region, Vantaa, from UK for a couple of years - and has now stayed for 20 years. For more stories, please see:  https://www.myhelsinki.fi/en/work-and-study/helsinki-freedom