City of Vaasa

Organisation type:
Info point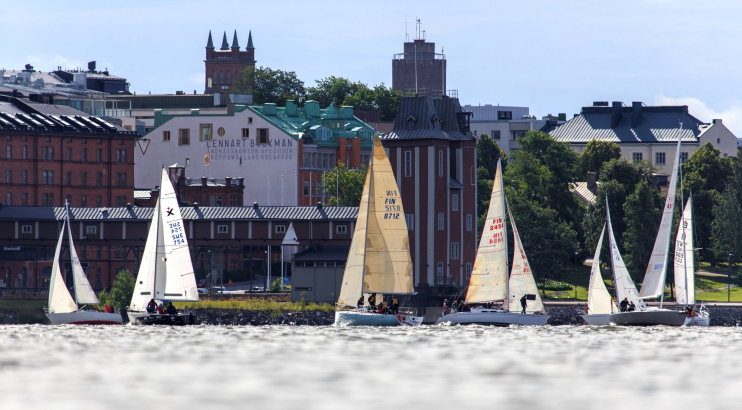 Life is meant to be easy!
When others say maybe, we say yes. When others remain unsure, we act. When others stay put, we move ahead. If you want an easier fun-filled life, then make Vaasa your home.
THE SEA IS PART OF OUR LIFE 
PASSIONATE CAN-DO MINDSET
POSITIVE ENERGY
Top jobs for top experts in a truly international environment! 
If you dream of an international career Vaasa is an excellent choice. Are you interested in a career in the energy technology industry, which exports 80 % of their production? Or perhaps you are a health care professional looking for an interesting working environment? Seize this opportunity to find out about new career possibilities in the Vaasa region. Being the Nordic Energy Capital, we strive to build a better future with solutions of tomorrow.
In Vaasa we have 120 different nationalities speaking up to 100 languages. Consequently, several languages might be used at your workplace. In many of our global companies the working language is English and naturally you get to work with colleagues from different cultures. Your children may attend our English playschool and continue their educational path in a bilingual primary school (grades 1-6) and concluding with high school (grades 7-9) from where they may continue in English at one of our vocational schools or upper secondary school IB.
Furthermore, Vaasa is a diverse university city with the highest ratio of university students per capita in Finland. Every 5th person in Vaasa is a student! We have 30 multilingual lines of study (a choice of 3 languages to choose from) and 6 institutions of higher education. 
The income level in the Vaasa region is almost as high as in the Helsinki capital area, but the cost of living is lower. Therefore, you have considerably more money left to spend on living. Short flight connections to the world from Vaasa, thanks to the many daily direct flights and the ferry going daily across the Kvarken straight to Sweden. The distances are short in Vaasa and here you always live close to nature. Hence you can easily enjoy the unique Kvarken Archipelago, which is the only natural heritage site in Finland.
The biggest employing sector is the energy technology that provides more than 11,000 of the region's residents with their livelihood. Within the sector, there are working opportunities not only for engineers but also for other experts, i.e. business experts in various fields.
Welcome Office in Vaasa supports the settlement of international professionals!
Welcome Office provides basic information and guidance about services and different functions in the Finnish society and Vaasa area for all newcomers in Vaasa.
Our information service is free of charge, so therefore feel free to contact by mail, phone, chat or by dropping in during office hours. We can provide online appointment times. Welcome!