Work in Service and Hospitality

Organisation type:
Company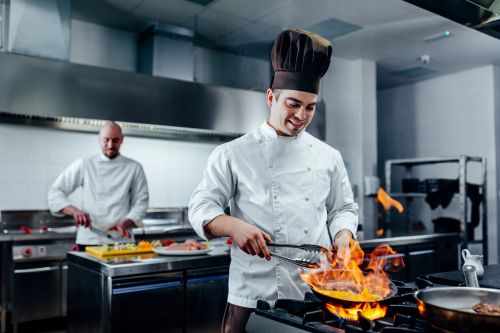 The Danish job market is booming and many sectors are facing skills shortages. Therefore, there are many sectors with good job opportunities one of them is Service and Hospatality.
The demand for jobs include:
Chef / Cook
Head Chef
Waiter / Waitress  
Hotel receiptionist
Denmark has through the last many years become one of  the leading countries within gastronomy, within achievements like top 2 restaurants in the world in 2021, 1st place in the famous Bocuse d'Or in 2019 Denmark has become known to create amazing food.
Around 33 % % of all our tourists, have the culinary dining experiences as one of the top reasons to visit Denmark, they come here taste our locale produce, dine at our restaurants, and cafés, to get inspiration from the Nordic way of cooking.
The hospitality industry is not a job - it is a way of life. This industry has a broad spectrum of restaurants including fine dining, small and large family resdtaurants, local cafés and big international hotels, and they are looking for qualified employees.
For more information please visit our landingpage Jobs in hotel and restauration (workindenmark.dk)